I have a particular taste for helping others. I like to do sports (I try to practice what I can do), I like cooking, DIY, cars.
I speak and understand two foreign languages. I am 90% fluent in English and 80% fluent in Spanish. I was an airplane mechanic in the Air Force. I have managed a clothing store and later on I was a car salesman.
I like to travel and discover other cultures, which allows me to compare the differences with my country which is France.
I have set myself a challenge for 2022. I will be 40 years old and I want to do the Tour de France by bike from Montpellier for the telethon ( It is an event to highlight people with disabilities and offer everyone the opportunity to participate for those who can't. It is important for me to show that despite daily difficulties, one can reach goals with willpower ). After a medical check-up, I would like to accomplish this project in spring 2022. It will require organization, logistical and financial support.
I followed a training course in order to be trained in a "classic" profession and to assess my skills. This evaluation program is not intended to erase my testimony, but to help me discover something else. I was with a group of people who have had or have health problems. It is a training that is supposed to last 6 months. I joined on 03/29/2021, 4 years after being repatriated.
CULTURAL EVENT
"LA MANADE VITOU" AT CASTRIES
On Tuesday 28 September 2021, we made a cultural outing on the occasion of the departure of some of our colleagues Frédéric and Martial.
We went to the "Vitou manade" in Castries and we were warmly welcomed by the owner, Mr. VITOU Nicolas.
While waiting for the time, we had a picnic there because the weather was fine and we discovered the place.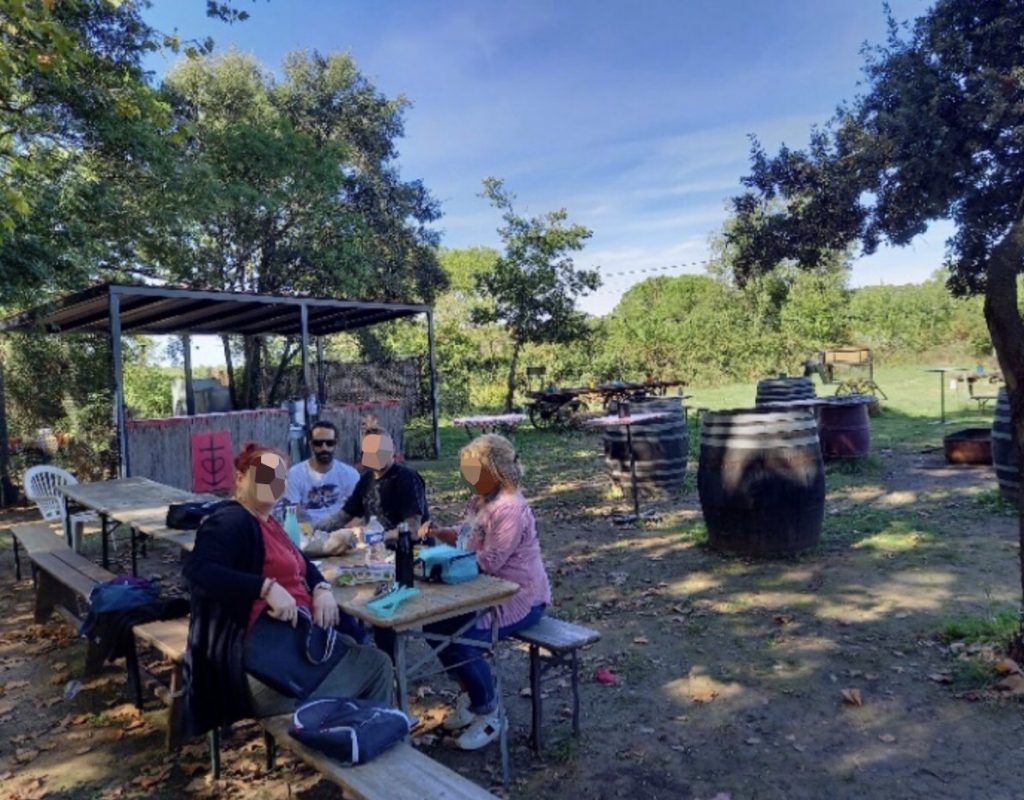 M. VITOU nous a rejoint eMr. VITOU joined us and offered us a carriage ride to discover his land with a visit of his 2000 year old olive trees. In order to enlarge its activity, the manade also makes olive oil and organizes visits.
Afterwards, we went to meet the cattle in a horse-drawn carriage, as well as the herdsmen.
To know, that the manadier is the owner of the land and the cattle and that the gardians are volunteers who take care of the animals and the maintenance of the manade.
They explained to us the different stages of a bull's life:
Breeding and training of the bulls for the Camargue races.
The marking (year of birth and manade mark) with iron at the birth of the calf.
The animals are sorted according to future bullfighting events.
When the bull reaches a certain age, it is retired to the manade and can be used for breeding.
The Camargue bull (cocardier) is bred with the aim of bringing money to the "manade", but the Vitou manade not having many cocardier bulls, diversifies by an additional activity : olive oil.
An olive oil tasting was offered to us at the end of the visit.
This visit was very pleasant and very instructive for the people not knowing these traditions.
Fatima, Martial, Frédéric et Fanny.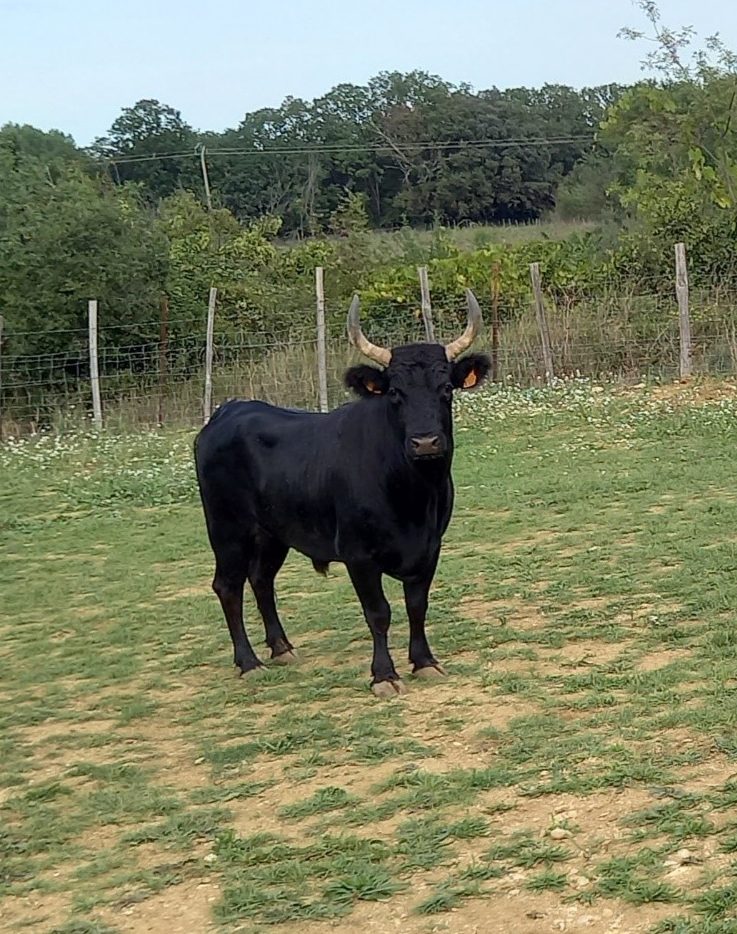 SAILING OUTING
Yatch club of Mèze
We arrived at the sailing center of Mèze (at the sailing yacht club) all 3 of us (Fatima, Martial and Frederic). We were expected in a room where trainees (in obtaining their sailing instructor exam) were waiting for us. There were 15 of them. Ludivine, an adapted physical activity educator, started by presenting the UEROS (evaluation, re-training and social and professional orientation unit) to all the participants. Then we took the floor to explain our pathologies (two road accidents and a ruptured aneurysm) and our feelings about our current life. Many questions were asked, such as how we feel about our disability. Numerous exchanges made it possible to make people aware that each individual can have an invisible handicap.
The fact of having testified, the trainees understood the importance of asking their future client if a person has an invisible handicap.
The discovery of the sailing part was very enriching for us, both humanly and athletically. We discovered an activity despite our handicap.
The instructors gave us some information on marine vocabulary. Port (left), starboard (right), draw, jib, mainsail, gybe (to turn), head to wind (to stop) …
The three of us had a great day and didn't want to go home. We were accompanied by our regular photographer : Ludivine.
This day allowed us to escape from the ordeals we went through.